To attach a photo/avatar to your profile, please make sure that you are signed in into AskGamblers.
1. Click on your avatar located in the upper right corner of the webpage.
2. Click on your AG Username.
3. Click Photo Image button.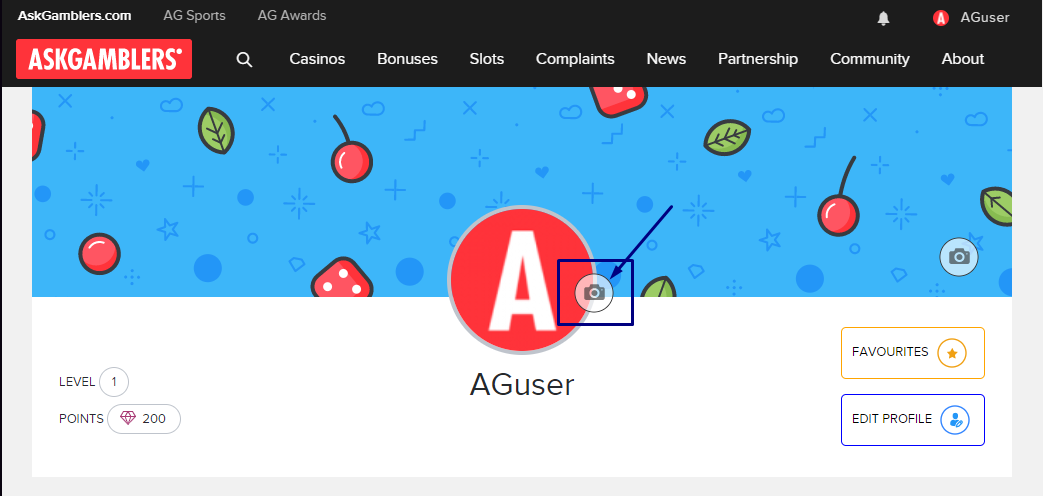 4. Browse for the image on your device and upload it. We recommend an image which is at least 200px or larger.
5. Click SAVE PROFILE PICTURE button to apply changes made to your profile.
To set/change background image of your profile, please check these instructions.